4 key differences between EPOS and POS Systems
Epos stands for electronic point of sale. Epos is the combination of hardware and software that allows you to accept all types of payments. A common misconception is that Epos is just a Pos (Point of Sale) system with electronic components and hardware. However, an Epos system is far more efficient and advanced than a Pos system. Epos systems operate mostly online and store information in the cloud, as we know from the 'electronic' contribution to the term, epos.
Here we are going to discuss what an Epos system and Pos system actually is, as well as the differences between them, and why your business should use a modern Epos system. We are also going to discuss the difference between a pos system and a cash register, which is a common mix up.
After reading this, you will be able to clearly distinguish between pos and epos systems and will know what features and functionalities are important when looking at modern epos systems.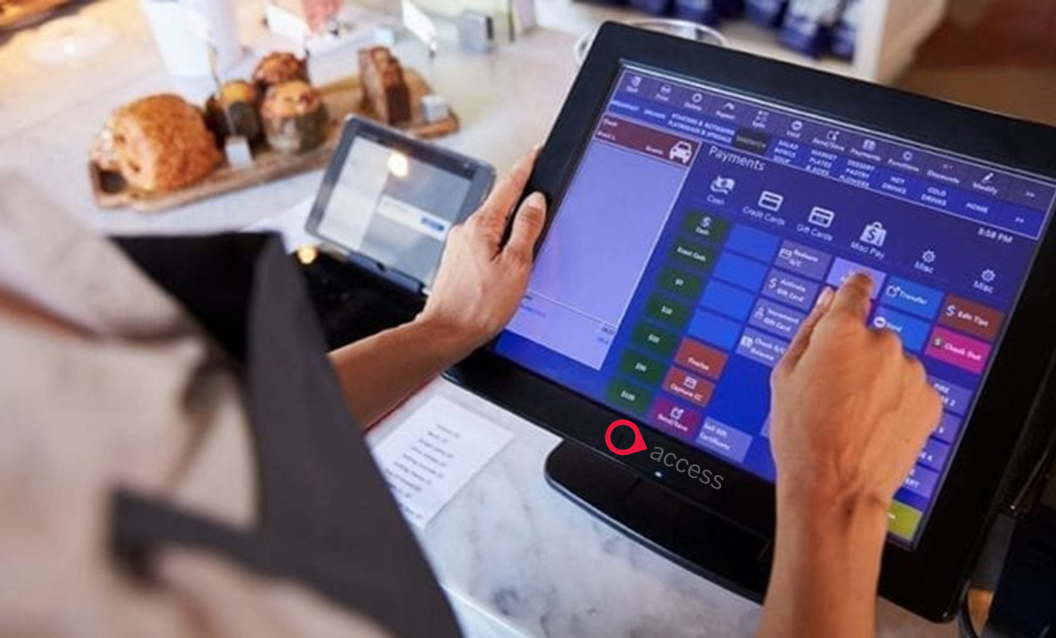 What are a POS and an EPOS System?
Pos (point of sale) is the place where customers make payments when purchasing products or services. In simple terms, every time a customer completes a purchase, they are making a point of the sale transaction. Traditional pos systems have evolved over the years, from manual transactions to cash registers, and now modern epos systems.
An epos system will accept payment types such as cash, online payments, contactless payments, credit cards, debit cards, and more. Epos systems come standard with analytics tools, allowing you to take a closer look at your business and how it's running.
What is the difference between a cash register and a POS?
The main difference between a pos and a cash register is that a cash register only really has one functionality, and that is to manage sales. A cash register records sales transactions, stores money, and gives change to customers.
Cash registers don't integrate with other business solutions. A cash register can be simply described as a sales system or a cash drawer.
Pos systems, on the other hand, operate with a full back office suite which allows a lot more functionality. Pos software is a computerized system. It handles financial transactions, records business data and tracks stock.
For example, if you run a restaurant that has an epos system and one of your customers orders your restaurant's food online through either the website or a food delivery application, the customer will be able to pay online and whatever they've ordered will automatically go on record in the system and will also be deducted from your restaurants stock levels.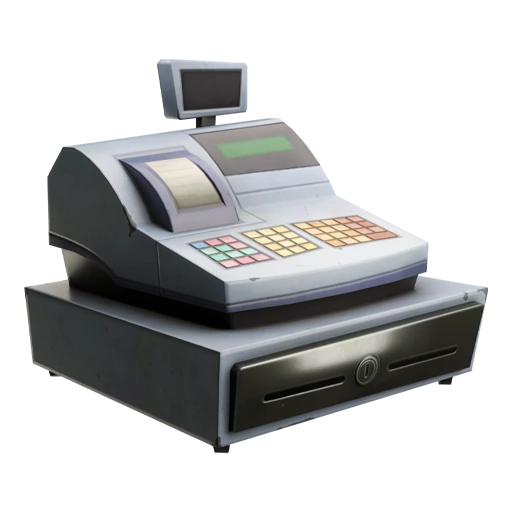 Why should I use a modern epos system?
EPoS offers Heightened Security and Support
Epos offer more advanced security protocols than traditional pos systems, which is very necessary as they are web-based. This heightened security gives epos more protection and reduces risk against hackers or server failures, resulting in loss of sales data and customer data.
Good epos vendors offer round the clock customer support on a 24/7 basis, whereas very few pos vendors would offer this. The offering of support is vital for today's epos systems in giving you the reassurance that there is help available.
EPoS offers additional Flexibility
Epos systems offer much more flexible payment options and are equipped with analytics tools. Traditional pos systems usually only accept cash payments, debit cards, and credit card payments. This creates barriers for some customers who want to use a different payment method. An older Pos system won't accept online payments or contactless payments, which is why they are considered outdated. Old pos systems are a very basic sale system.
Epos systems also offer much more hardware flexibility. While traditional pos systems generally offer just a cash drawer, stationary terminal, barcode scanner, and a card reader, epos systems are compatible with mobile devices and tablets and eliminate the need for costly and bulky hardware that old pos systems require. This results in cheaper maintenance costs for the modern epos system.
EPoS offers improved Functionality
It is essential for modern epos systems to have great functionality. Users must be able to identify what exactly they want the epos system to do and how to perform. Users must also know what features and functionalities are important to them.
Some examples of highly desired features include real-time sales reports, stock control, cloud-based, popular dish tracking, quick payment times, and inventory management. Top of the range modern epos software often includes functionalities such as clever upselling techniques and real-time flash reports.
EPoS improves Ease of Use
Epos systems are generally easier to use and more straightforward than pos systems. Touchscreen technology is an obvious contributor in making the epos system easy to use. Modern epos software should be fully customizable and very easy to update, without having to contact the epos vendor for assistance.
Being an easy to use software is important in making sure that all staff are comfortable using the system on a day-to-day basis. Also being user friendly makes the training of new staff much more efficient, allowing them to grasp the functions of the epos much quicker.
If you're in the market to purchase an epos system for your business, more information can be found on what key features of a good epos system look like, before purchasing one.
Our System – Access Epos
Access Epos is our cloud-based EPoS software that gives hospitality operators the technology to drive efficiency and run a more profitable business, as well as provide exceptional guest experiences from one trusted source.
We offer all the key functionalities as mentioned in this blog, such as inventory management, as well as bonus features such as customers being able to order and pay at the table. Our easy to use epos software integrates with popular apps, such as Apple Pay, Android Pay, Deliveroo, Uber Eats, and more.
Many epos systems won't offer upselling opportunities in order to boost revenue, which is why Access Epos offers a great return on investment (ROI). Our epos system drives your overall business performance.
Why should you choose Access Epos? We are unmatched by competitors in the Irish electronic point of sale market in areas such as flexibility, reliability, and adaptability. Our epos software is easily configured for mobile devices, tablets, quick service, and kiosk-style services. We allow all allergen, dietary, and nutritional informational on all dishes and recipes to be accessible at the click of a button, which is something that many epos systems don't offer.
Our epos system is packed full of easy-to-use smart functionalities, including clever up-selling tactics which help boost sales. We also provide promotional and grouping prompts that make serving customers a lot quicker. The epos system we provide is essentially a fully customizable, smart functioning epos system that makes your business operations run smoothly.
Our bottom line is to help your business save time, save money, and increase efficiency.
Book a free demonstration of our Access Epos system here.